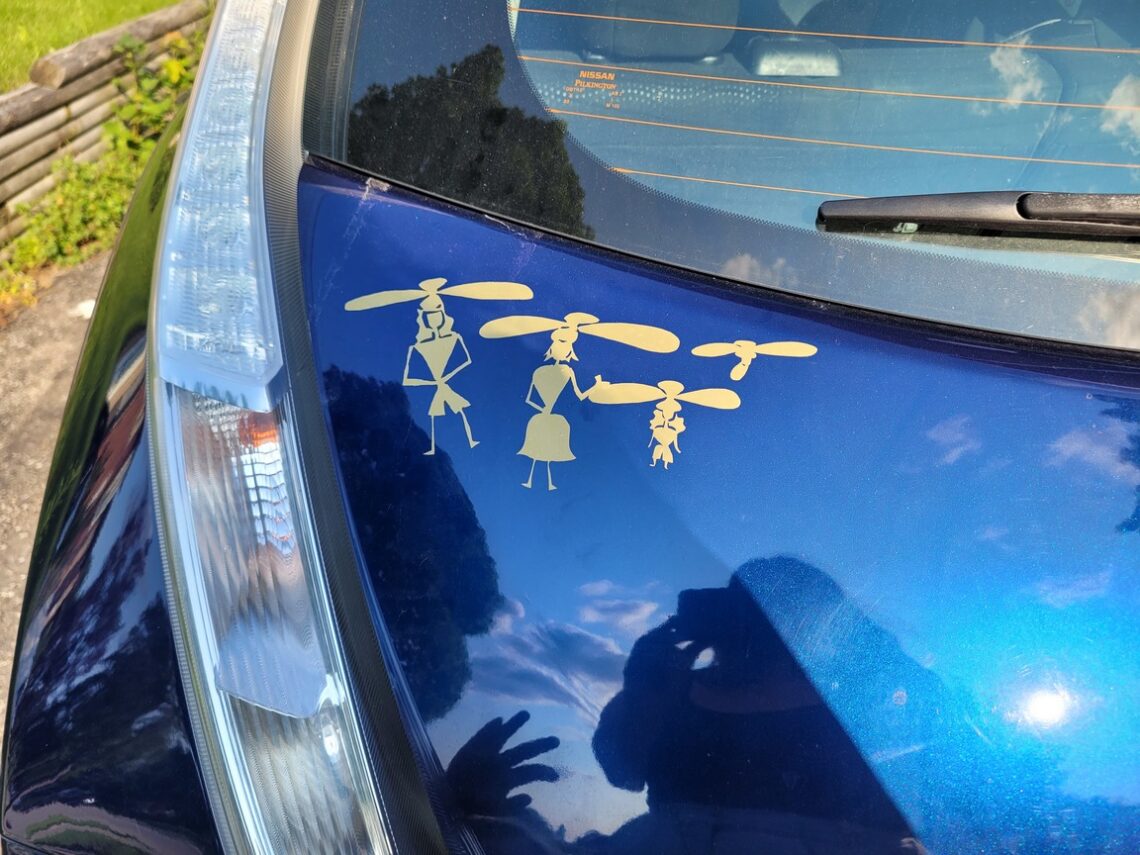 I bought something expensive with the hope that it will help me make gifts for people and ultimately save money in the long term: a cricut machine! My partner looked into a few different kinds and eventually we settled on the cricut for availability and price.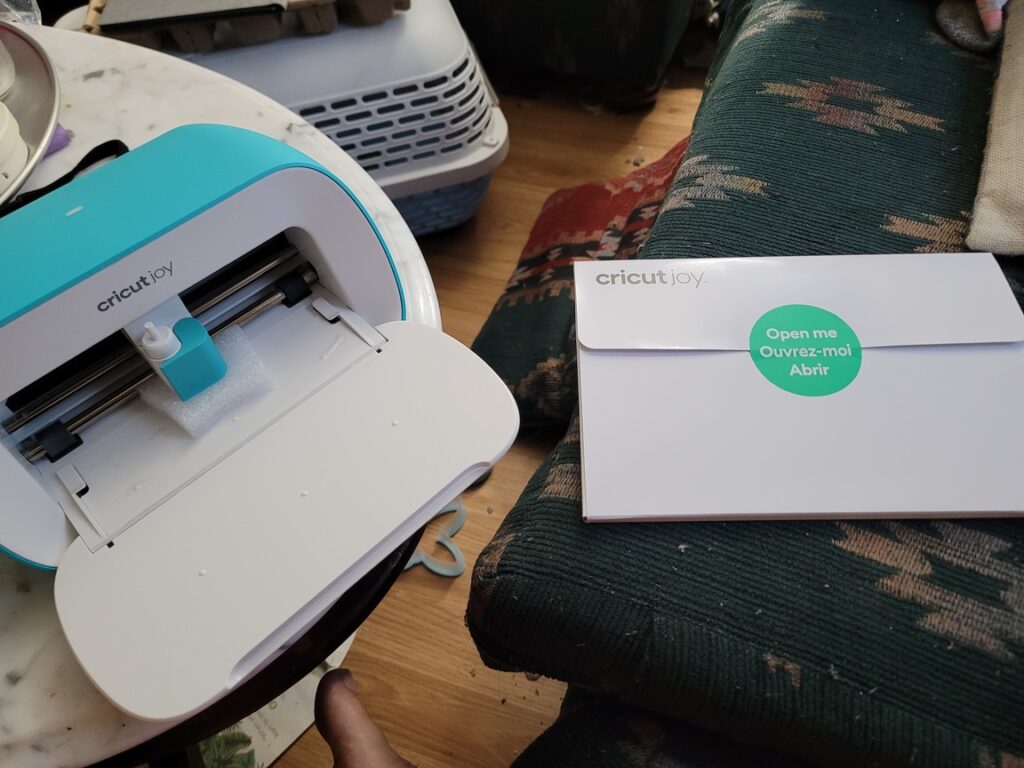 Our goal for this year is to make etched glass gifts for everyone on our list, with matching stickers and a card: all with a personalized theme. I'm really excited about it. I already tested out making some etched glass, so I have ideas about how it works already, but I forgot to take pictures. When I begin to do my Christmas gifts (which will take forever, so we probably will need to start soon), then I'll post about the process here also, and then you can see it too! (It's surprisingly simple, but not as straightforward as online tutorials made me think it would be)
Another thing I can make with this little machine is car decals (and customized stickers in general). I used a device (called a remarkable) that my partner already owns to draw images that I could export to my phone, although it would probably be pretty simple to use any drawing software to do that too. I really export images just by emailing them to myself which I can download as an attachment on my phone and view in my gallery app – so it's not too complicated of a process to get them sent over.
I have been drawing a character called Helicopter Death since the third grade, he's very important to me – he is the main character in little comics I've drawn throughout the years. You can find more about him at dacoolest.ca/1/ but I don't update it much since I really do the formal website infrequently. The point of me mentioning this is that I also draw versions of real people I know in this universe – and I have versions of my partner and I that I draw frequently. It's mostly a fun kind of doodle activity for me, but with a lot of personal history. I decided I wanted to have helicopter me and my family as car decals.
I designed all of us with the knowledge that it would have to be acceptable in sticker format – that being that you have to think about space differently – there can't be overlapping lines in the same way, for example. Here were my designs I made on the Remarkable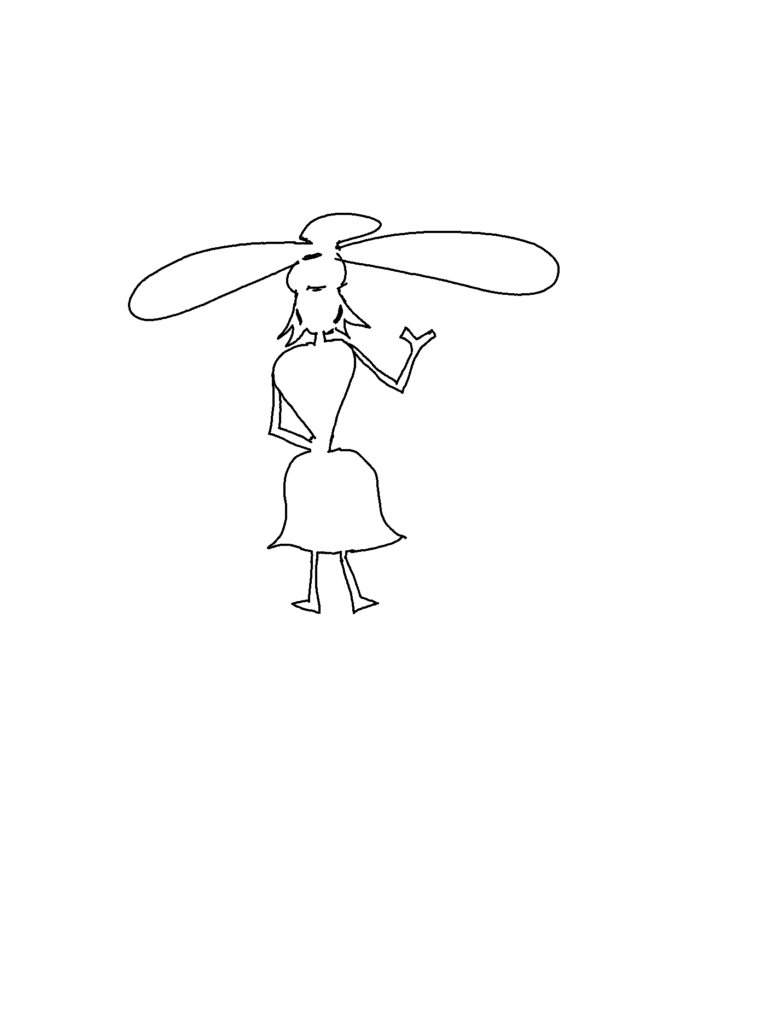 I think according to the cricut rules I'm not allowed to explain the details of what I did using the app? I'm not 100% sure, I read the rules but I'm going to err on the side of caution here. I dunno, it feels like free advertising for them so I'm not sure why, but still.
I used permanent vinyl for sticker paper, which you can buy at any store that sells the cricut materials and away we went. After it was all cut and everything, I used this transfer paper you can get to move the stickers from the sticker paper to my car!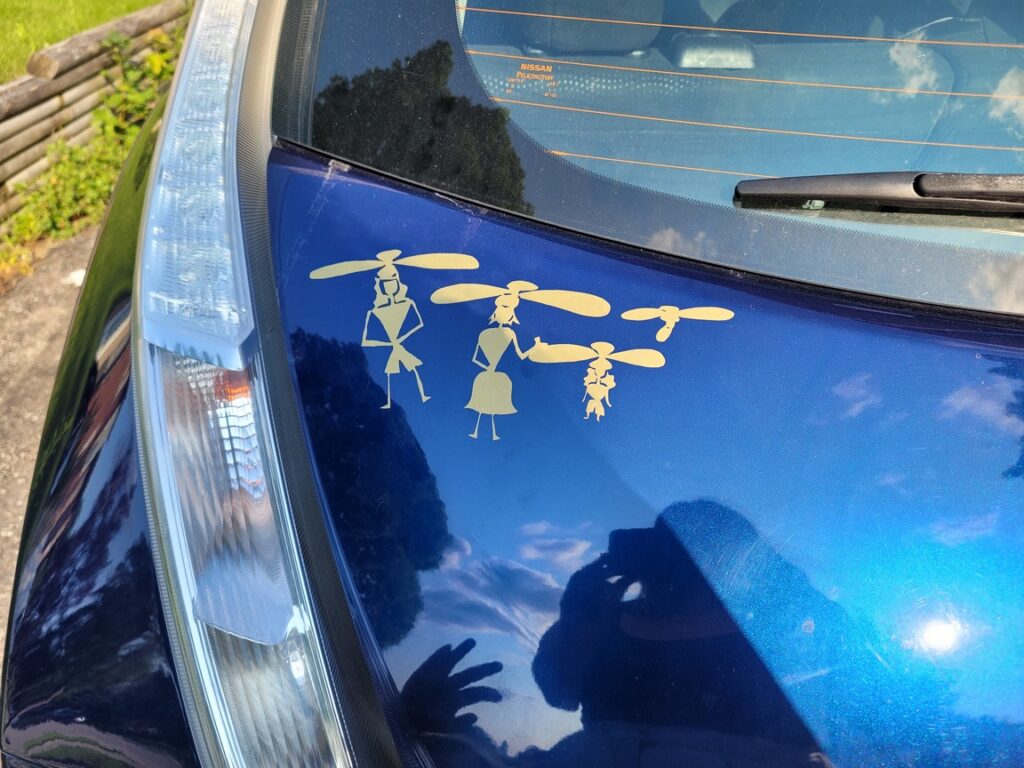 That's the end – I found it really simple and was able to do it one evening while the kids were asleep.